You are here
Fine Arts 3D/Ceramics Lecture Series: Domestic Sculpture - Francesca DiMattio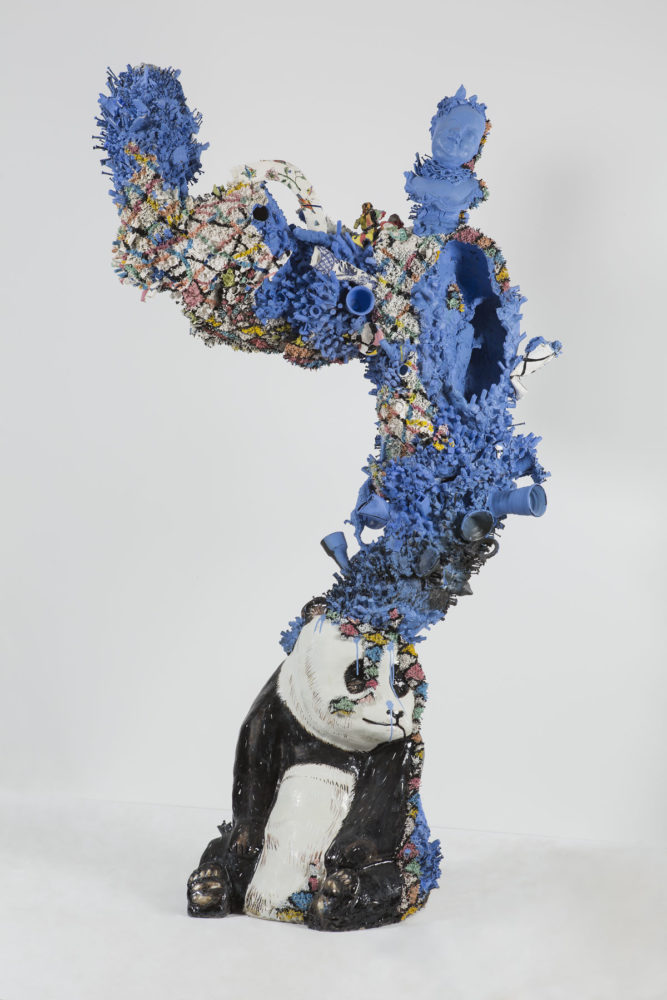 Date:
Wednesday, October 23, 2019
Francesca DiMattio's works offer trace visions of architecture and figures, but without a legible sense of space or narrative. The manipulated imagery references a wide range of sources, including Renaissance and Gothic architecture, classical sculpture, lace and quilt patterns, and the works of Francis Bacon. DiMattio, who describes her work as "getting into trouble and getting out of it," is known to amalgamate abstraction and representation without fully embracing either style. Her paintings most often feature pared-down palettes of predominantly black, white, and gray, with accent colors. She is also known for a series of sculptures that fused parts of vases in jarringly different styles. 
Francesca DiMattio (b. 1981) lives and works in New York. Recent solo exhibitions include Boucherouite at Salon 94, New York, NY, Francesca DiMattio: Housewares at the Blaffer Art Museum, Houston, TX and Vertical Arrangements at the Zabludowicz Collection, London, UK. 
Her work is in the permanent collections of The Miami Art Museum, Miami, FL; the Ruth and Elmer Wellin Museum of Art at Hamilton College, NY; The Perez Art Museum, Miami, FL, The Frances Young Teaching Museum and Art Gallery at Skidmore College, Saratoga Springs, NY, The Saatchi Gallery, London and The Zabludowicz Collection, London, UK.