You are here
Faith in Design Lecture Series: Heidi Lee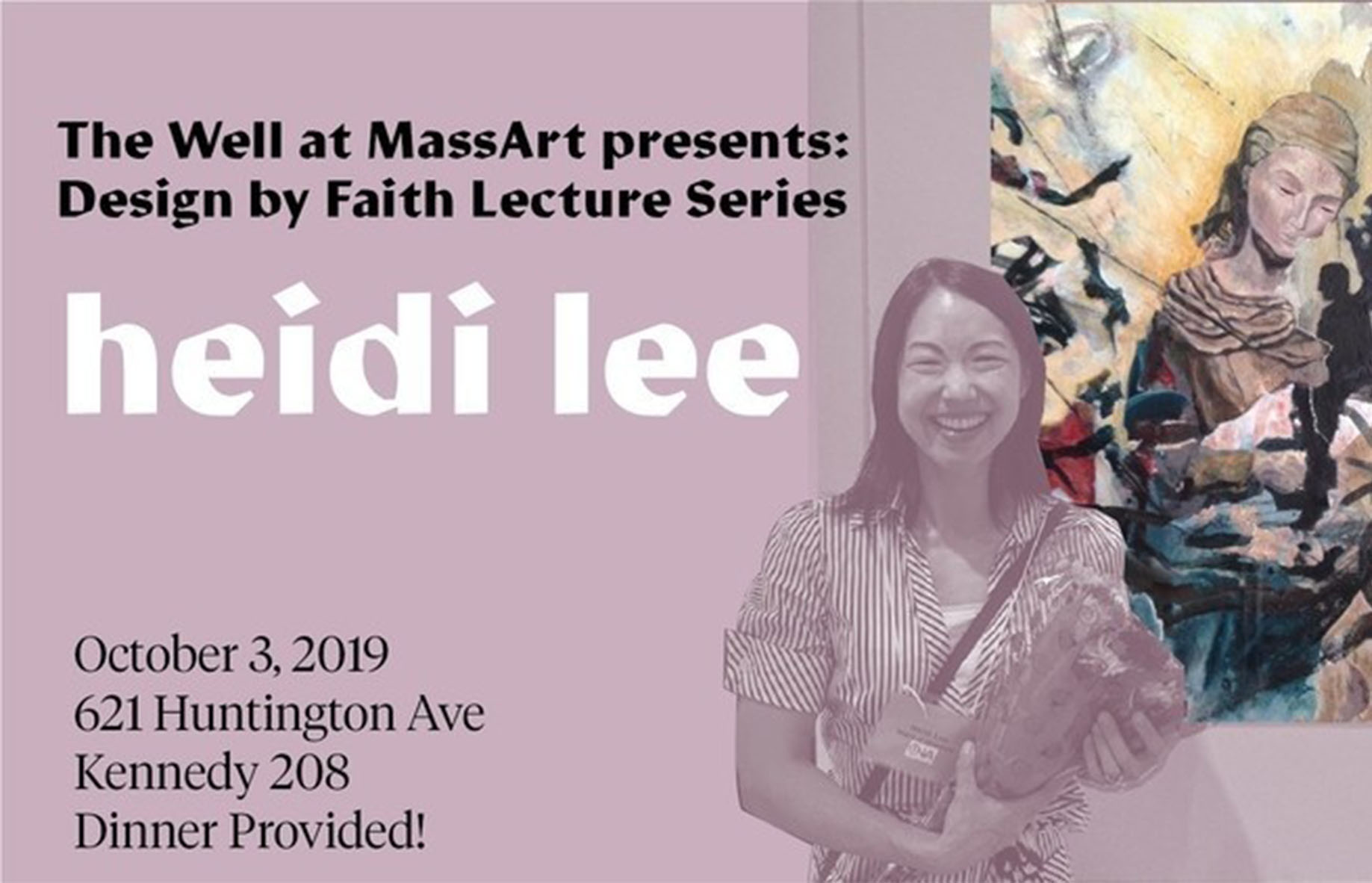 Date:
Thursday, October 3, 2019
The Well at Massart, Massart's Intervarsity Chapter, is pleased to welcome Heidi Lee as the first speaker of their Fall '19 Faith in Design  Lecture Series.
Heidi Lee — Heidi Lee, Unbound Visual Arts (UVA) Vice-President, resides in Jamaica Plain. She worked as the Artist in Residence for the Common Art program for seven years, where she guided and instructed unhoused community members. She coordinated many exhibits for the program throughout the Boston area, including Common Art's involvement in City Heart, a citywide art exhibit and sale for homeless and low-income artists. She received her Bachelor of Fine Arts with a concentration in Painting from Gordon College and a Master of Education with a concentration in Visual Arts from Lesley University. She founded the art program at an inner city middle and high school in Hyde Park, taught there for nine years, and has since been teaching students of all ages independently. She works in mixed media, acrylic, and oils at her studio in Newton.
Refreshments will be provided, and all are welcome!