You are here
Graphic Intervention: 25 Years of International Aids Awareness Posters 1982-2010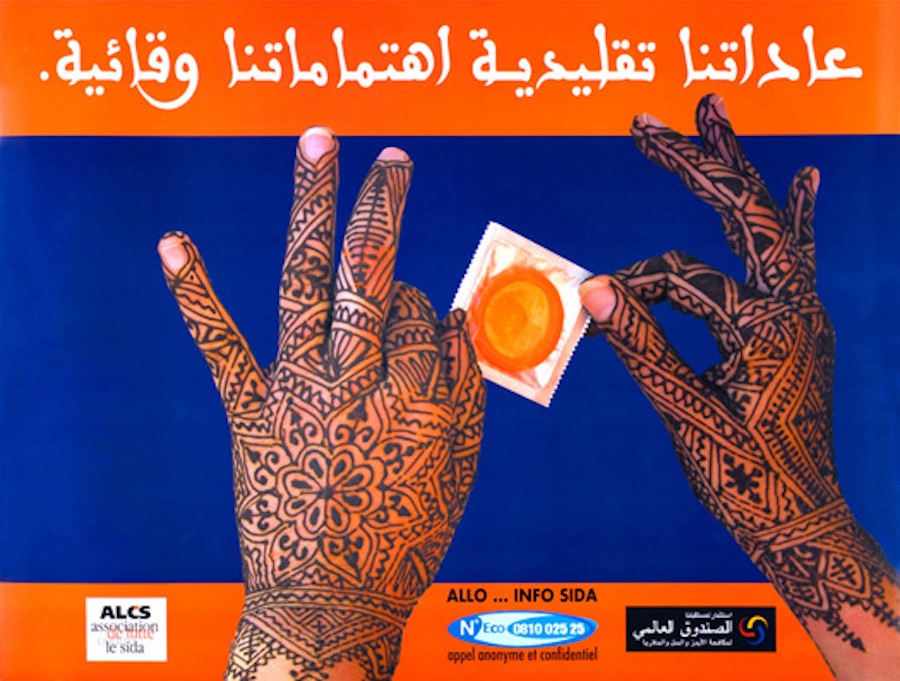 Dates:
Monday, September 13, 2010
to
Saturday, December 4, 2010
Stephen D. Paine Gallery
Graphic Intervention: 25 Years of International AIDS Awareness Posters 1985-2010 draws from an extensive archive of arresting, graphic, intense, and fearless international public health announcements. With 153 examples from 44 countries, this exhibition presents a comprehensive overview of the diverse visual strategies employed by government agencies, community activists, grassroots organizations, and motivated citizens to educate the local population. The messages in Graphic Intervention deftly champion pertinent sociopolitical issues –disease research and eradication, world health, international relations, sexual education, social prejudices, and discrimination – in a remarkable way. The exhibition draws upon James Lapides' extensive archive of international AIDS Awareness posters along with posters generously donated to Massachusetts College of Art and Design.

Graphic Intervention was curated by Elizabeth Resnick, Professor and Chair of Graphic Design at MassArt, and Javier Cortes, Partner and Creative Director at Korn Design, Boston.
Image: Tradition doesn't rhyme with prevention. 2005, Morocco.
Resources