You are here
Ellipses: Alumni Works in 3D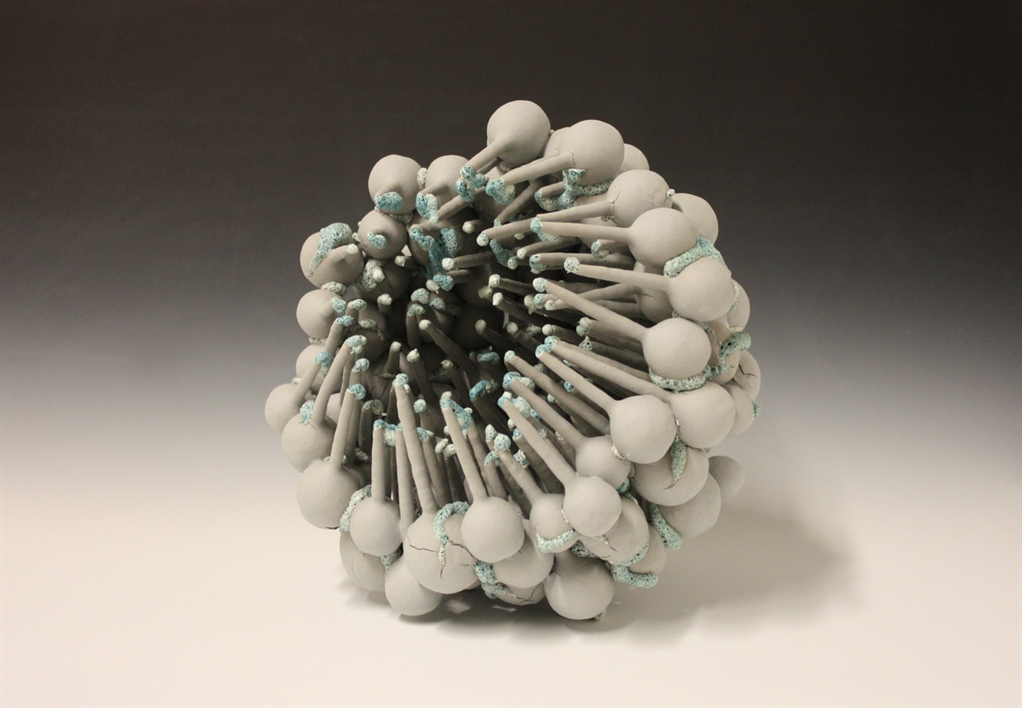 Dates:
Monday, June 10, 2013
to
Thursday, June 13, 2013

Ellipses: Alumni Works in 3D is the second biennial juried alumni exhibition to be held in the Bakalar Gallery at Massachusetts College of Art and Design. Showcasing the breadth of talent and excellence embodied by MassArt's alumni, Ellipses features the work of 25 artists working in a range of three-dimensional disciplines-including sculpture, glass, site-specific installation, ceramics, fibers, and more.
The artists in the exhibition are: 
Elizabeth Alexander '04
Juan Barboza-Gubo '08
Mallory Biggins '10
Keith Cerone '06
Nicole Chesney '97
Anthony Dodds '95
Steven Haszonics '79 MFA
Arthur Henderson '07
Sidney Hutter '79 MFA 
Janet Kawada '92
Cailigh MacDonald '12
Caitlyn Marsh '06
Julie Martini '03 MFA
Sally Moore '00 MFA
Abigail Newbold '02
Judy Pearson-Wright '84
Alia Pialtos '10
Erin Riley '07
Isabel Riley '92
Sean Riley '99
Stell Shevis '37
Caterina Urrata '12
Floor van de Velde '12
Evan Voelbel'10
Andy Zimmermann '03 MFA

MassArt was honored to have Dan Dailey, Professor Emeritus and founder of the Glass Department at Massachusetts College of Art and Design; Chris Rifkin, Founding Chair of CRAFTBOSTON; and Emily Zilber, Museum of Fine Arts, Boston's first Ronald L. and Anita C. Wornick Curator of Contemporary Decorative Arts; to serve as our selection committee.
Resources