You are here
10 Years of Prints: The Posters of Dan McCarthy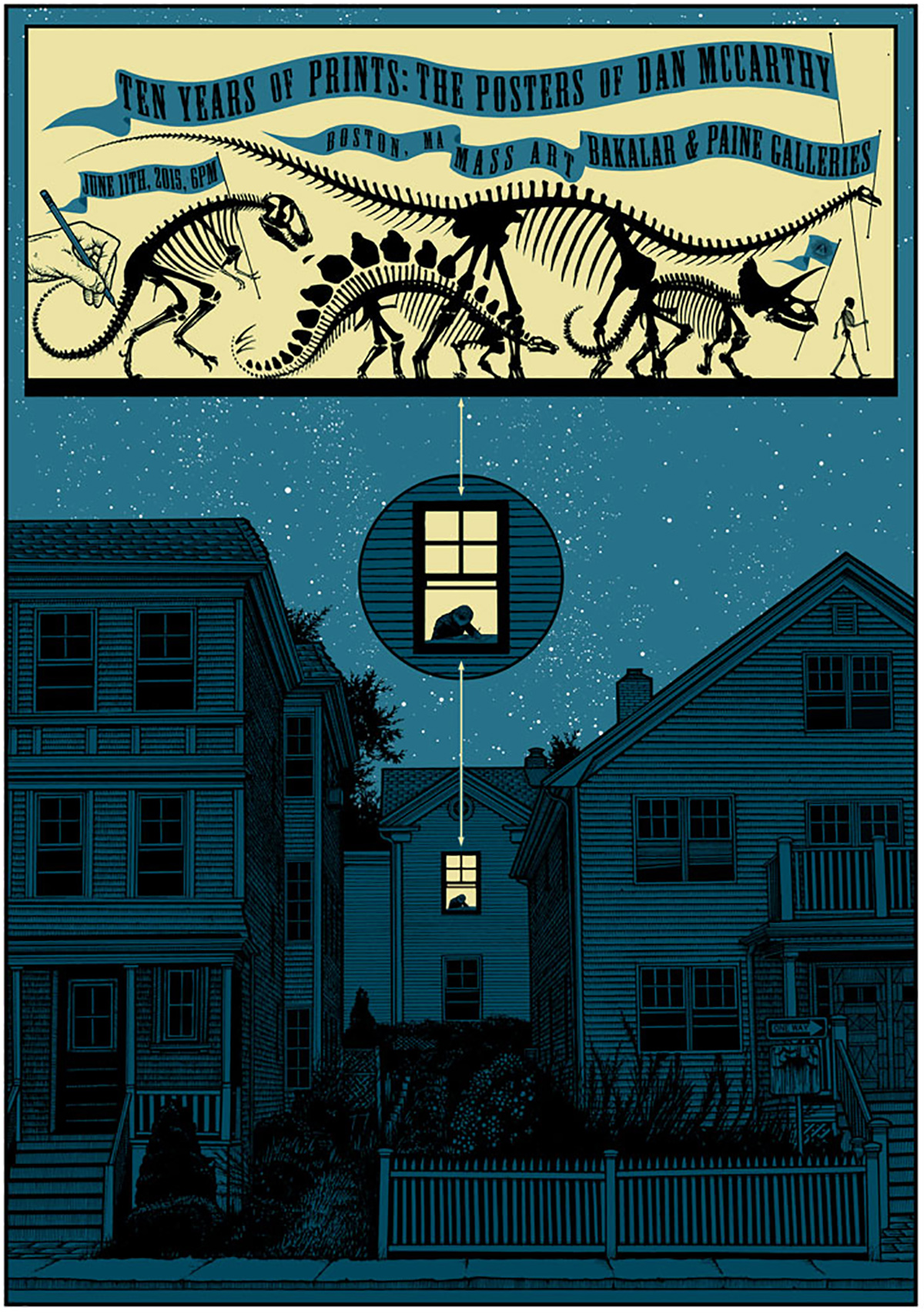 Dates:
Thursday, June 11, 2015
to
Friday, June 26, 2015
Stephen D. Paine Gallery
10 Years of Prints: The Posters of Dan McCarthy is produced by The National Poster Retrospecticus (founded by MassArt alum JP Boilard '11, Graphic Design). The NPR is a traveling poster show that features the work of Dan McCarthy and over 100 of his contemporaries. Select prints from The NPR touring show will also be on display during the reception.
Resources