You are here
The Designer Behind Papyrus: Chris Costello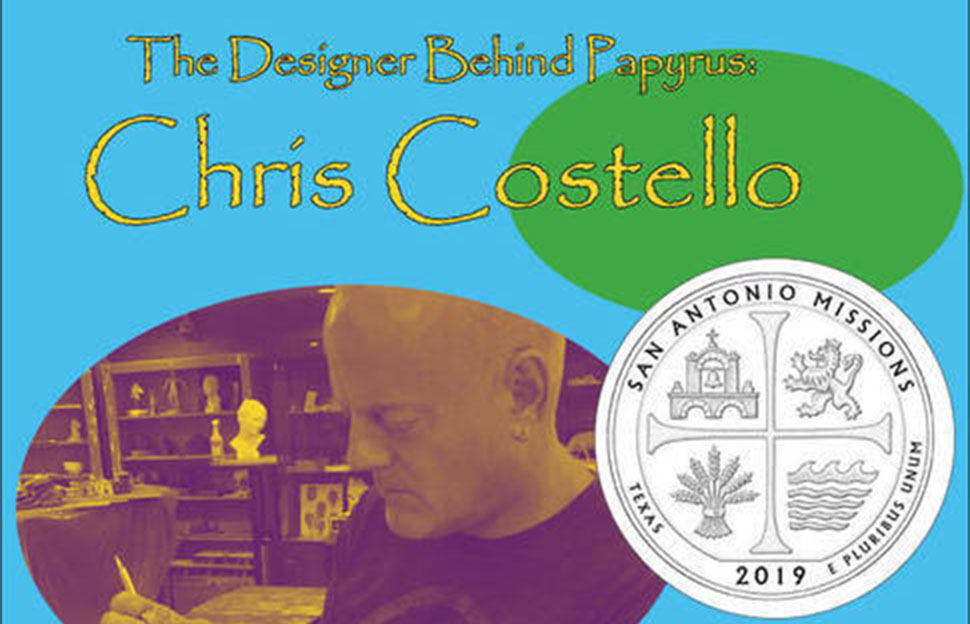 Date:
Thursday, November 7, 2019
The Well at MassArt presents Faith by Design, an Art and Design lecture series where artists talk about how their faith impacts their work.

On Thursday, November 7th the Well is proud to present Chris Costello.

Chris Costello is an award winning graphic designer, coin designer, Illustrator, and type designer in Boston, Massachusetts.

He was taught hand-lettering by his father and began painting commercial signs when he was eleven years old. He studied design, calligraphy, and illustration in college and graduated from Northeastern University with a Bachelor of Science in Graphic Design and Visual Communication.

Early in his career, Chris worked in advertising agencies as art director and technical illustrator in Miami, FL and Boston, MA. It was during this period that he developed an interest in typeface design and created several original font families including Blackstone and Papyrus, which is included in the Monotype Font Library. He transitioned to publishing in the mid 1990's and created book covers and illustrations for Harper Collins, Candlewick Press, Scholastic, Random House, and Viking Press. By the early 2000's, he was designing websites for filmmakers and writers including NY Times best-selling authors Matthew Pearl and Robert Kurson.

Since 2010, he has worked with The United States Mint as an Artistic Infusion Program Artist and is credited with over 25 coin and medal designs. In 2019 he received a Coin of the Year Award for best gold coin and continues to contribute innovative designs for America's coin and medal programs. He has also been invited by The Royal Mint to participate in closed design competitions for coins and medals of the United Kingdom.

Today, Chris is a Senior Graphic Designer with The Trustees, the oldest land conservation and historic preservation organization in the world. He also serves as an advisory board member for Middlesex Community College and is a member of the Board of Trustees at The Cyrus Dallin Art Museum in Arlington, Massachusetts.


Food will be provided, and the event is open to the public.