You are here
Creative Counterpoints: Trans*: Representing the Transgender Body on Screen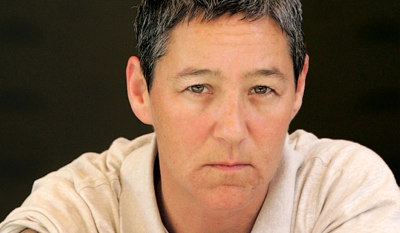 This year's (2019) Creative Counterpoints program features a talk by Dr. Jack Halberstam, Professor of English and Gender Studies at Columbia University:
In this talk, I want to think with you about the new politics of trans* as opposed to the new inclusion of transgender bodies. The category of trans* takes the prefix for transitivity and couples it with the asterisk that indicates a wildcard in internet searches; it is a diacritical mark that poses a question to its prefix and stands in for what exceeds the politics of naming. To investigate trans* representation is also to propose that something within trans* representations exceeds the framing of transgenderism.
By looking at trans* materials, we can see what is gained and what remains unpredictable about the popular embrace of transgender bodies, or some of them, and transgender representations. The talk is in three parts and is drawn from my book Trans*: A Quick and Quirky Guide to Gender Variance. In the first part of the talk, I address where we have been in terms of the history of cinematic representations of gender variant bodies; in the second I address histories of representation drawn from photography archives; and finally, I turn to contemporary popular film and TV to see how we might think differently about gender, trans* politics, and popular and unpopular culture.
Creative Counterpoints is an annual program that explores the intersections of creativity and difference.