Creative Counterpoints 2021: Uprooted/Translated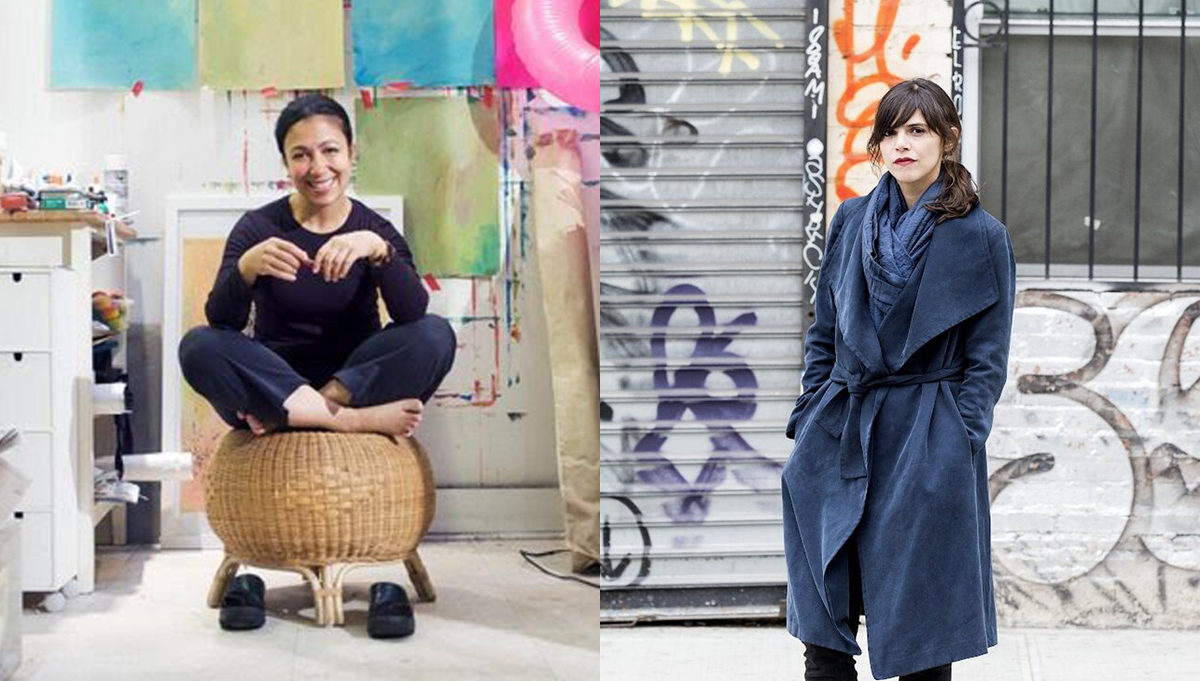 Date:
Wednesday, April 14, 2021
Please note: unfortunately due to unforeseen circumstances, this event must be rescheduled from its original date of March 24. Thank you for your interest and please join us on April 14 at 6:30pm.
Artist Scherezade Garcia and Writer Valeria Luiselli
Creative Counterpoints (CC) is the annual MassArt series devoted to the intersections of narratives of creativity and difference as investigated by visual artists, writers, public intellectuals, and other culture makers.
The program was founded in 2016 by Marika Preziuso, Associate Professor of World Literature, thanks to a MassArt Foundation Fellowship Grant. The "difference" that the CC series investigates has a long, radical history in activism, education and the arts.  As scholar, poet, activist, and educator Audre Lorde wrote in the 1980's: "Difference is that raw and powerful connection out of which our personal power is forged. "
This year we are excited to contribute to the Feminist Art Coalition with a program that reflects the call of 21st century-feminism to engage critically with transnational arts and activism.
"Creative Counterpoints 2021: Uprooted/Translated" will be a conversation between artist Scherezade Garcia and author Valeria Luiselli. This dialog between two prominent women creatives will discuss how they employ their talents to tell contemporary postcolonial narratives of border-crossings, uprooting and transplanting, and the agency that lives in every participatory act of cultural translation through the arts.
Creative Counterpoints 2021 will feature also the participation of MassArt students and faculty through readings, artist talks, and exhibitions. 
About the Speakers

Scherazade Garcia is an Interdisciplinary visual artist born in Santo Domingo, Dominican Republic and based in New York. In her work, she addresses contemporary allegories of history and processes of colonization and politics, which frequently evoke memories of faraway home and the hopes and dreams that accompany planting roots in a new land. By engaging collective and ancestral memory in her public intervention and studio-based practice, she examines quasi-mythical portraits of migration and cultural colonization.
Valeria Luiselli was born in Mexico City and grew up in South Korea, South Africa and India. An acclaimed writer of both fiction and nonfiction, she is the author of the essay collection Sidewalks; the novels Faces in the Crowd and The Story of My Teeth; and, most recently, Tell Me How It Ends: An Essay in Forty Questions. She is the winner of two Los Angeles Times Book Prizes and an American Book Award, and has twice been nominated for the National Book Critics Circle Award and the Kirkus Prize and the Booker Prize. She has been a National Book Foundation "5 Under 35" honoree and the recipient of a Bearing Witness Fellowship from the Art for Justice Fund. Her work has appeared in The New York Times, Granta, and McSweeney's, among other publications, and has been translated into more than twenty languages. She is a Writer in Residence at Bard College and lives in New York City.  
resources