You are here
COVID-19 Update: Decisions on Remainder of Spring Semester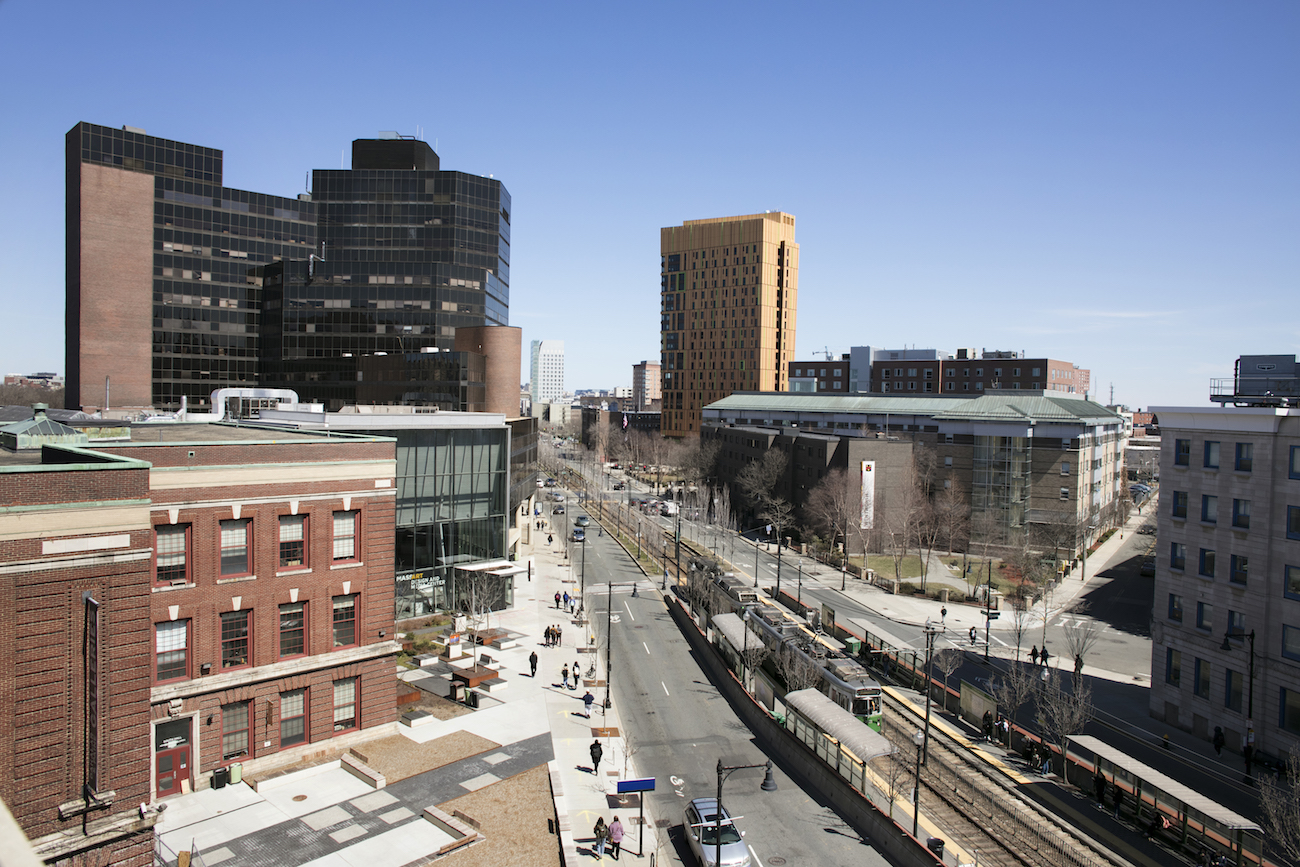 Dear MassArt Community:
I write to you as the spread of COVID-19 continues to affect our daily lives and our communities. Thank you for your patience and cooperation as we take aggressive measures to protect our campus community and vulnerable members of our society.
While there continue to be no known cases of COVID-19 at MassArt, the potential for the situation to change is real and cannot be ignored. Governor Baker and Mayor Walsh have both declared a state of emergency and the federal government has announced tighter guidelines for slowing the spread of the virus. Our paramount concern is your health and wellbeing. We are also focused on our responsibility as good citizens to keep our surrounding communities safe.
MassArt's leadership team and I, in consultation with our state university partners, have made the following decisions regarding the remainder of the spring semester:
---
Spring 2020 Classes
As of Monday, March 23, all classes will be taught remotely through the end of the semester. Faculty will use this week to complete their amended course plans and connect with campus resources. They will be contacting students directly in the coming week. Every class will have its own individual plan to ensure that students finish their semester. Technological resources will also be included and each student's access considered.
---
Housing
Residence halls will remain closed for the rest of the semester. Residence Life staff will communicate to students the process for retrieving their belongings. The process for requesting an exception for housing for the balance of the semester will be communicated to students tomorrow.
---
Residence Hall and Meal Plan Refund Requests
We understand the concerns about residence hall and meal plan expenses for the rest of the semester. Discussions about this matter are ongoing at the statewide level. As soon as we receive guidance from state officials, the Business Office will provide an update.
---
Faculty and Staff
Faculty and staff members should plan to work remotely until further notice. They will receive further guidance from their supervisors and Human Resources later this week.  Please communicate any business or technological requirements to your immediate supervisor to streamline workflow.
---
Commencement
More information about Commencement and other campus events will be provided at a later date.
---
MassArt Art Museum
The MassArt Art Museum (MAAM) will remain closed until further notice.
---
You will receive additional information and updates as soon as possible. Please continue to check your email and this webpage for campus communications.
I know this transition will include challenges and not everything will work smoothly. MassArt, though, is marked by creativity, ingenuity, and adaptability. With patience and grace, we'll put those strengths to work over the next months as we do our work together in ways we have not previously anticipated. Continue to take care of yourselves, and good health to you all. 
Sincerely, 
David
David Nelson
President