You are here
The Construction of Immigrant Identities in the US: The Case of Boston's North End feat. Professor Augusto Ferraiuolo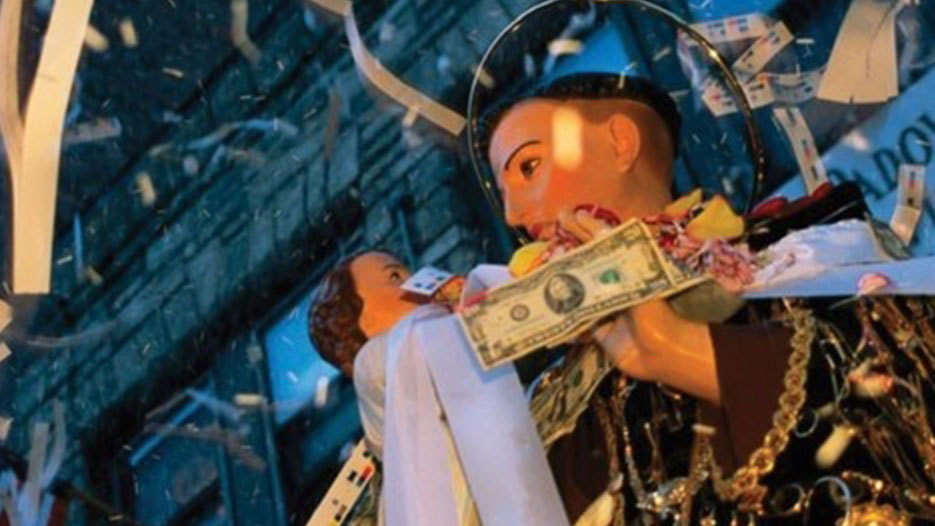 Date:
Tuesday, October 29, 2019
In this talk, Prof. Ferraiuolo examines the Italian American community of Boston's North End as a case study to analyze the negotiating identities of European migrants to the USA in the 19th and early 20th centuries. This is the crucial period of what has been defined as the "classic" migration of, among others, Irish, Italians, Greeks, Eastern Europeans and Jews,  to the US soil.
By centering his argument around the religious festivals in Boston's North End, Ferraiuolo introduces an original metaphor for understanding the ways in which selfhood is constructed through the experience of immigration, then and now: the hypertexts which connect and build upon each other as constantly evolving "technologies of the self."
Importantly, the ways in which Italian-American identities have developed in the North End as "hypertexts" offer some interesting points of reflections on the imperatives of whiteness and ethnic and cultural assimilation in the history of US-American society. By negotiating these ideologies, Italian-American identities constituted both as a response to and a product of the imperatives of whiteness and assimilations in US-American society.
The Talk is part of the curriculum of the Liberal Arts elective, (Im)Migrant Voices: The Future of the American Dream
Questions? Email Marika Prezius