You are here
All School Show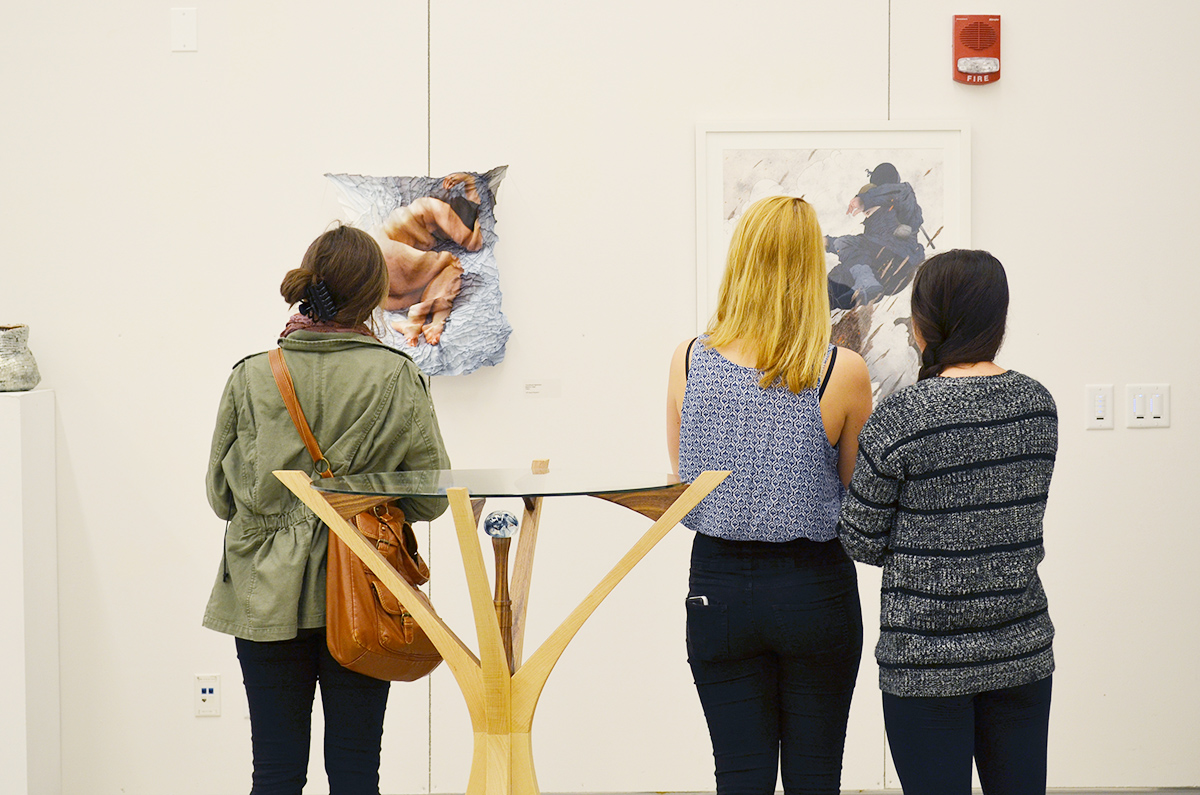 The All School Show features concurrent exhibitions of works by graduating and advancing BFA candidates – freshman to seniors across all disciplines, as well as MFA candidates.

The three-week show is a student-led, student-curated series of one-week exhibitions that occur in multiple gallery locations throughout campus; all exhibitions are free and open to the public. Organization, staffing, and funding for the event is directed entirely by undergraduate students through MassArt's Student Government Association (SGA). 

With support from the Office of Student Development, SGA and student leaders run the entire operation – from the call for entries, poster design, and opening night celebrations to a juried competition for awards bestowed in the third and final exhibition. Student curators from each major are collaboratively responsible for curation, exhibition design, art preparation, mounting, and opening the three one-week exhibits.
Resources