You are here
2D/3D Visiting Artist Lecture Series: Carol Diehl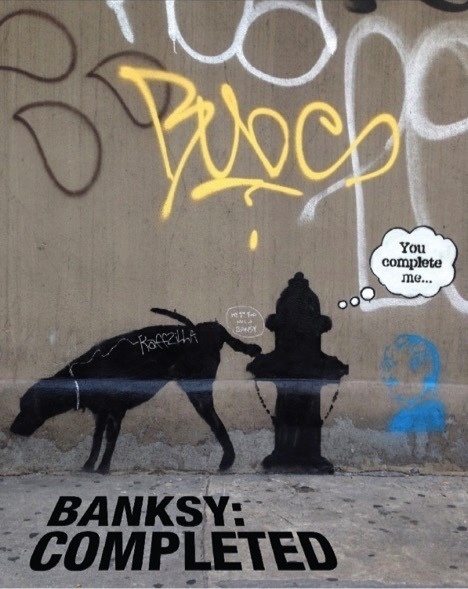 Date:
Wednesday, October 30, 2019
The Departments of 2D Fine Arts and Graduate Programs are proud to welcome the next guest for our Visiting Artist Lecture Series: Carol Diehl. 
Artist and art critic Carol Diehl will explore Banksy as provocateur, the story of what happens after a painting goes on the wall, and the events that unfold around it, including their social, economic, and political implications. The title of this lecture, Banksy: Completed, comes from a painting Banksy did on the streets of New York in 2013, which depicted a dog peeing on a fire hydrant and a thought bubble floating from the hydrant that read, "You complete me."  
After Banksy's self-styled month-long New York "residency" in October 2013, where he produced a work of art in one of the five boroughs each day, Diehl spent several months investigating his work. Her inquiry resulted in an essay that will be part of a book to be published in 2020 by the M.I.T. Press. She is also featured in the HBO documentary, Banksy Does New York (2013).
For many years, Diehl served as a contributing editor to Art in America as well as a frequent contributor to ARTnews. Diehl has exhibited her paintings at the Sidney Janis Gallery, Hirschl & Adler Gallery, Gary Snyder Fine Art, and the Queens Museum (all in New York City), the Aldrich Museum (Connecticut), and the Berkshire Museum (Massachusetts). She has served on the faculties of Bennington College and the Graduate Fine Arts Program of the School of Visual Arts (NYC), and is the recipient of artists' fellowships from the Pollock-Krasner Foundation and the New York Foundation for the Arts, as well as a 2011 Creative Capital/Andy Warhol Foundation arts writers grant for her blog, Art Vent. Diehl has been a senior critic in Graduate Fine Arts at the University of Pennsylvania, and visiting artist at Yale University, Stanford University, the University of Iowa, and Columbia College (Chicago) among others.